A new, breakthrough cancer book, reveals a true story about natural medical research that is astonishing and compelling. A critical book to read if you know anyone with cancer.
President Nixon signed the "War on Cancer" into law in 1971. Some forty-five years and several billion dollars later, it looks like we have lost the battle. Or have we? What if a natural solution had been there all along, but had just been overlooked by the pharmaceutical industry?
When a new, natural and non-toxic way to address cancer is being discovered, it is a game changer that does not go unnoticed by the scientific community. But instead of being hailed and embraced, it is fiercely opposed by prominent scientists with strong ties to the pharmaceutical industry and the might of the government is called upon to perpetuate a model as a result of which we keep losing the war on cancer. Mirko Beljanski, PhD, one of the first green molecular biologists, was called upon by President Mitterrand of France to treat his prostate cancer. Dr. Beljanski's treatment allowed Mitterrand to reach his second term in office, but upon Mitterrand's death, Beljanski became the subject of relentless persecution aimed at wiping out his legacy.
Today Sylvie Beljanski, the daughter of Dr. Beljanski, continues his ground-breaking research and outreach in her father's memory.
In her book, "Winning the War On Cancer: The Epic Journey Towards a Natural Cure" Sylvie outlines her journey of defiance, hope, despair, personal growth, love ... and the true story of the discovery of a new, and promising, approach to the treatment of cancer.
FOREWORD
By Gretchen DuBeau, Esq
Executive Director
Alliance for Natural Health, USA
I first learned of Sylvie Beljanski's work, and the work of her father Mirko Beljanski, PhD, when the Beljanski Foundation reached out to the Alliance for Natural Health USA, where I have served as the executive director for almost 10 years. We were lobbying at the time to pass legislation that would have made it legal to share information about the health benefits of natural foods and dietary supplements when that information is supported by peer reviewed, scientific studies. Sylvie was interested in supporting our efforts, because she shares my concern that the public cannot legally learn about the empirically proven benefits of natural remedies. Unfortunately this limited access to natural healing options isn't the exception to the rule. General... MORE
---
ABOUT SYLVIE BELJANSKI
Sylvie Beljanski was born in New York City after her father, Mirko Beljanski, PhD came to New York to pursue a two-year fellowship with Nobel Prize winner, Severo Ochoa, known for his DNA research on living cells. Raised and educated in Paris, she completed her law degree at The Sorbonne before being admitted to the French Bar. In 1996, Ms. Beljanski founded Natural Source International, Ltd., a company that brings together science and nature to create innovative natural/organic health and beauty products. These well-known products are now used around the world.
In 1999, Ms. Beljanski founded The Beljanski Foundation, a registered non-profit, whose mission is to further Dr. Beljanski's research within a network of high-profile research institutions. Since then, she has been serving as Vice President of the Foundation, relentlessly spreading the word and educating the public about the effects of environmental toxics on our health.
Ms. Beljanski is a sought-after speaker at health and wellness conferences globally, where she has educated thousands of people about the importance of detoxification as a defense against harmful toxins that can cause serious disease and infections. She recommends The Beljanski Approach to Wellness as a practical means to avoid environmental toxins, remove them, and repair the cellular process.
In 2018, Ms. Beljanski opened the doors to Maison Beljanski, a two-story building in the heart of Manhattan, dedicated to the legacy of her father, Dr. Beljanski. The first floor, home of The Beljanski Foundation, will also serve as a site to host numerous conferences on different aspects of health and wellness.
---
PRESS & CONFERENCES
Beljanski has been featured by select media, including articles with:
Newsweek
The Hill
USA TODAY
Marie Claire
Townsend Letter
The American Chiropractor
Men's Health
The Doctor's Prescription for Healthy Living
She was also interviewed on NBC News TV Channel 4 in New York City.
A sample of her recent conference presentations includes:
 Navel Expo NYC
Navel Expo Long Island
New Life Expo
Annie Appleseed Project
Barnes & Noble Bay Shore Long Island
European Council of Integrative Medicine
MEDNAT Expo (Switzerland)
Integrative Healthcare Symposium
Primevere Exhibition at EUREXPO (France)
ADNO (Association for the Development of Orthomolecular Nutrition, France)
She is an active member of: National Association of Professional Women; French-American Chamber of Commerce; Greater New York Chamber of Commerce; The Fashion Group International; and The Luxury Marketing Council.
Ms. Beljanski resides in New York City.
Her blog can be found at www.thebeljanskiblog.com
---
---
WHAT THEY ARE SAYING
"Critical to read if you know anyone with Cancer"
Anne Akers, Glow Publications
"Winning the War on Cancer" will shake you to the core"
Alex Lubarsky, Author
"Certain things in life make you question everything you know. Sylvie Beljanski's Winning the War on Cancer is one such thing."
Melchi Asuma, OnlineBookClub.org
"Throughout history, those brilliant individuals who have threatened the egos and reputations of the establishment, and/or the profits of industries, have been ridiculed, persecuted, or prosecuted. This is particularly so in the science and health industries. When I had pondered this myopic situation, Albert Einstein came to mind, and now, Beljanski."
David P. Michaels, President, Foreign Press Association
---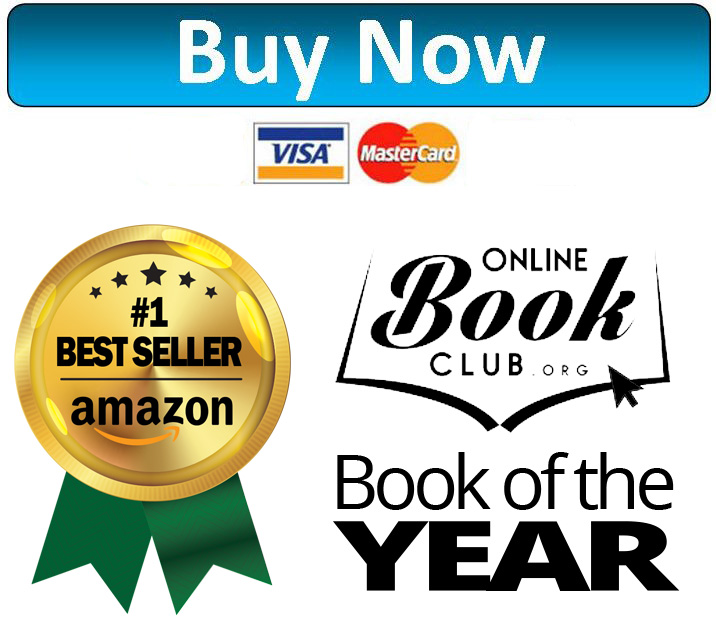 BOOK PROCEEDS SUPPORT NON-TOXIC CANCER RESEARCH
100% of the author's proceeds from "Winning the War on Cancer" will be donated to The Beljanski Foundation, a 501(c)(3) non-profit organization, to help fund anticancer research to cure cancer the natural way.
INTERVIEWS
Extreme Health interview Sylvie Beljanski
Winning the War on Cancer by Sylvie Beljanski
WATCH NOW
ARTICLE
---
The Cancer Tamer interview Sylvie Beljanski
Winning the War on Cancer by Sylvie Beljanski
WATCH NOW
ARTICLE.
BOOK AWARDS
Awards that have been presented to Sylvie Beljanski and Winning the War on Cancer
---
Winner - Health - Alternative Medicine Winning the War on Cancer won the 2019 NYC Big Book Award for Best Book in the Alternative Medicine category. Buy your copy today!
---
Finalist- Health - Alternative Medicine Winning the War on Cancer was a finalist the 2019 American Book Festival. Buy your copy today!
---